Cisco
Between Hope and Possible, There's a Bridge.
Cisco technology is creating a world of potential. The technology that builds bridges Cisco technology solves, creates, inspires, heals, and secures to help build your bridge to possible.
Cisco Catalyst 9300 Series
The Cisco Catalyst 9300 Series switches are the next generation of enterprise-class stackable access-layer switches that are part of the Catalyst 9000 switching family. These switches support full PoE+, Cisco UPOE, and field-replaceable redundant fans and power supplies.
Cisco Duo Security
The Duo Security (now part of Cisco) is a cloud-based security platform that protects access to all applications, for any user and device, from anywhere. Duo is designed to be both easy to use and deploy while providing complete endpoint visibility and control.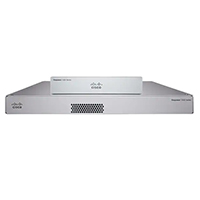 Cisco Firepower 1000 Series
The Cisco Firepower 1000 Series firewalls are designed for smaller offices and branch offices. With simplified management via Cisco Defense Orchestrator, they enable resiliency and threat protection for your organization.