Sense Time
AI for a Better Tomorrow
SenseTime aims to develop AI technologies that advance the world's economies, society and humanity for a better tomorrow.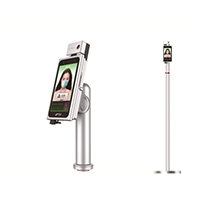 SenseThunder-E mini Thermal Thermometry
SenseThunder-E mini thermal camera is a temperature measurement product designed based on the thermal imaging technology. Powered by a high-precision uncooled vanadium oxide detector chip, this product provides users with a friendly and long-distance temperature measurement experience.