We make the Secure Access solutions that companies rely on to make their workforce more productive. We are the company that is 100% focused on delivering secure access solutions for people, devices, things and services. For years, enterprises of every size and industry have been trusting our integrated network, cloud, mobile and application access solutions to enable seamless connectivity and empower digital transformation.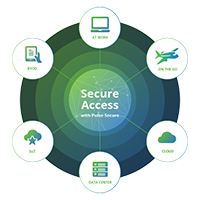 Secure Access Solution
Secure Access is required at multiple levels. Secure Access for remote users, for internal corporate network users, for servers and endpoints and for applications as well. Pulse Secure has a robust product portfolio that provides secure access for remote users using Pulse Connect Secure (PCS), secure access for internal users, servers and endpoints and IoT devices using the Pulse Policy Secure (PPS), and for applications using the Pulse vADC.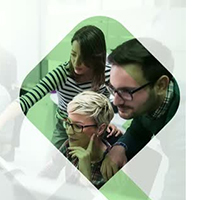 Zero-Trust Secure Access
Secure Access is evolving into the Zero-Trust Access (ZTA) model, which is powered by SDP Architecture defined by Cloud Secure Alliance (CSA). Pulse Secure is the market leader in Secure Access solutions for users, devices, applications and things. Pulse Secure is building the next-generation ZTA solution that is powered by Pulse's existing capabilities and by leveraging the modern Cloud infrastructures. Pulse ZTA will be available both as a SaaS service and on-prem deployment so that customers have every choice of how they want to deploy and consume the ZTA solution.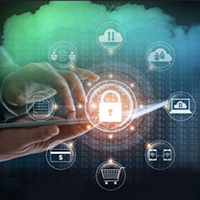 Unified Client for Secure Access
Today's businesses need anywhere, anytime connectivity to resources and applications. At the same time, workers demand the same seamless user experience both at home and on the go, whether at an airport, hotel, or café. Having a single client for secure remote access means streamlined processes, reduced management overhead, and better productivity.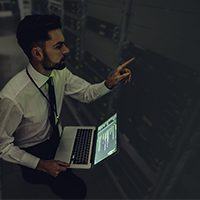 Hybrid-IT/Multi-Cloud Ready
Almost every enterprise globally has adopted some cloud infrastructure. Some enterprises go with one cloud and on-prem while others go with multiple clouds and on-prem. Hybrid-IT and Multi-Cloud are here to stay and it is super critical to use a secure access solution that supports these requirements. Pulse Secure solutions are always built to be cloud-ready and also mobile-ready. All solutions are available on cloud infrastructure as well (Azure, AWS, Alicloud) and they are supported on mobile platforms also.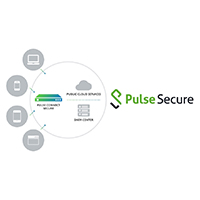 Open and Scalable Solution
Pulse Secure builds all solutions using open protocols so that the products can be deployed and interoperable in any environment. This point is very important because there is no enterprise which is built completely on one vendor products. So, every solution that is deployed in the network must support all other products in the ecosystem. The only way to do that is by implementing all solutions/features using open and standard protocols. Similarly, the solution should be flexible up or down based on customer business requirements. Pulse Secure products, the licensing model and form-factors are designed in such as want that they are suitable for a globally large customer as well as a very small enterprise.