HP Enterprise
Accelerating your business outcomes with comprehensive solutions, from edge to cloud.
HPE is a global, edge-to-cloud Platform-as-a-Service company built to transform your business. How? By helping you connect, protect, analyze, and act on all your data and applications wherever they live, from edge to cloud, so you can turn insights into outcomes at the speed required to thrive in today's complex world.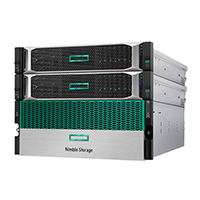 HPE Nimble Storage
HPE Nimble Storage is a modern enterprise storage platform that reimagines the storage experience. It combines the power of artificial intelligence (AI) with a flash-optimized storage portfolio to deliver fast and reliable access to data and radically simplifies operations. Its multicloud flash fabric intelligently extends data services across on-premises primary and secondary storage and the public cloud, defying data gravity and simplifying hybrid cloud complexity.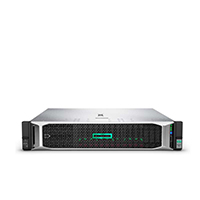 HPE SimpliVity
HPE SimpliVity has always been about simplifying the software-defined IT experience by streamlining IT operations, enabling VM management and mobility, and providing built-in data efficiency and data protection.