Extended Detection and Response
Endpoint Detection and Response
Cyberattacks are becoming more sophisticated and capable of bypassing existing security measures. Kaspersky Endpoint Detection and Response (EDR) provides comprehensive visibility across all endpoints on your corporate network and delivers superior defenses, enabling automation of routine tasks to discover, prioritize, investigate and neutralize complex threats and APT-like attacks.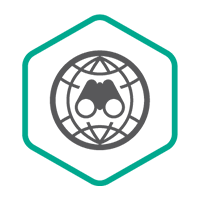 Threat Intelligence
Global intelligence delivering in-depth visibility into cyber threats targeting your organization. Global intelligence delivering in-depth visibility into cyber threats targeting your organization (Enterprise, Goverment, Financial Services, Managed Security Service Providers and Critical Infrastructure).
Cycbersecurity Training
Cybersecurity education is a critical tool for enterprises faced with an increasing volume of constantly evolving threats. IT Security staff need to be skilled in the advanced techniques that form a key component of effective enterprise threat management and mitigation strategies. Equipping your team with the most up-to-date knowledge will help defend your organization against even the most sophisticated attacks.
Cybersecurity Services
More cyberthreats are appearing every day, in all their different guises and through many different attack vectors. There is no single solution that offers comprehensive protection. However, even in our bigdata world, knowing where to look for danger is a large part of being able to combat the latest threats. It`s your responsibility to protect your organization against today's threats, and to anticipate the dangers that lie ahead in the coming years. This needs more than just smart operational protection against known threats; it demands a level of strategic security intelligence that very few companies have the resources to develop in-house.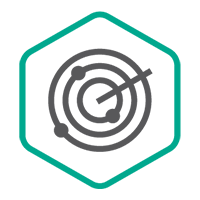 Anti Targeted Attack Platform
The Kaspersky Anti Targeted Attack Platform helps you as an IT-security matured organization to build reliable defenses that protect your corporate infrastructure from APT-like threats and targeted attacks and support regulatory compliance, without demanding additional IT security resources.