Corning
Spanning a broad range of end-to-end fiber and wireless solutions for communications networks.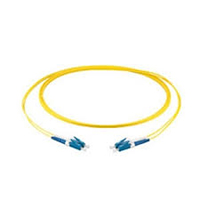 LC to LC
Patch cables are used for non-permanent connections between patch panels, transmission equipment, etc. Pre-assembled cables allow for the implementation of complete Plug&Play solutions. When such a solutioin is adopted with accurate dimensioning and appropriate cable routing, it's possible to install even large cabling systems rapidly.
EDGE8™ Solutions
Our EDGE™ solutions were the industry's first pre-terminated optical cabling systems specifically designed for the data centre environment, and the value that EDGE provides to the industry continues to be proven. Density, network uptime, speed, simplicity, and a clear migration path to meet future requirements ... EDGE addresses it all.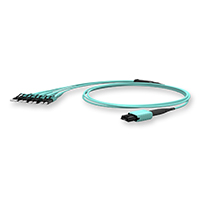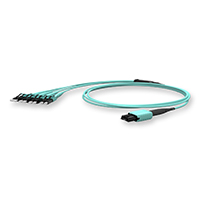 EDGE™ Solutions QSFP to SFP+ Harness
The EDGE™ AO SFP+ harness is a 1x4 MTP® to LC duplex harness (one 8 -fibre MTP connector on one end, four LC duplex connectors on the other) for connection to electronics with LC -style ports and for use in aggregation of 10G ports to a 40G port. These can be ordered with MTP pinned or non -pinned and as a TIA -568 Type A or Type B component to maintain transmit -to -receive connectivity.