NVIDIA
Accelerating Data Center Workloads with GPUs
From scientific discoveries to artificial intelligence, modern data centers are key to solving some of the world's most important challenges. The NVIDIA Volta accelerated computing platform gives these modern data centers the power to accelerate deep learning, machine learning, and high performance computing workloads.
NVIDIA DGX STATION
Designed for your data science teams, NVIDIA® DGX Station™ is the world's fastest workstation for leading-edge AI development. This fully integrated and optimized system enables your team to get started faster and effortlessly experiment with the power of a data center in your office.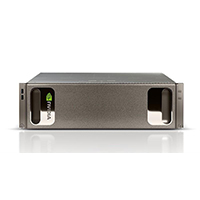 NVIDIA DGX-1
Fast-track your initiative with a solution that works right out of the box, so you can gain insights in hours instead of weeks or months. NVIDIA® DGX-1™ is the integrated software and hardware system that supports your commitment to AI research with an optimized combination of compute power, software and deep learning performance.
NVIDIA DGX-2
Experience 10X the deep learning performance with NVIDIA® DGX-2™, the world's first 2 petaFLOPS system that combines 16 interconnected GPUs for the highest levels of speed and scale from NVIDIA. Powered by NVIDIA® DGX™ software and the scalable architecture of NVIDIA NVSwitch, DGX-2 is the platform of choice for taking on the world's most complex AI challenges.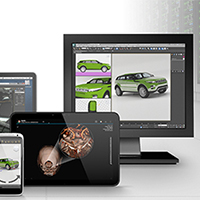 NVIDIA GRID
NVIDIA GRID™ NVIDIA GRID Customers extends the power of the NVIDIA GPU to improve virtual desktops and applications. This means everyone from designers to mobile professionals to office workers can now get an immersive, high-quality virtual experience. NVIDIA GRID also brings the graphicsacceleration experience found in billions of today's computing devices to the data center. IT now has the power to centralize apps and data and provide virtual workspaces with improved security, productivity, and simplified manageability.
NVIDIA TESLA V100
NVIDIA® V100 Tensor Core is the most advanced data center GPU ever built to accelerate AI, high performance computing (HPC), data science and graphics. It's powered by NVIDIA Volta architecture, comes in 16 and 32GB configurations, and offers the performance of up to 32 CPUs in a single GPU. Data scientists, researchers, and engineers can now spend less time optimizing memory usage and more time designing the next AI breakthrough.