Who we are? We think and act differently. We lead in intelligent transformation. We design technology with smart, intuitive features to transform the user experience. We believe that smarter technology can solve problems, create opportunities and transform the way we all live, learn, work and heal.
Yoga Series
2 in 1 Series Laptops Bring to life the most inventive and optimistic parts of yourself with a Yoga 2 in 1. These exquisitely crafted convertible laptops give you the tools and versatility you need to be your best self—along with smart solutions that take care of the little things while you live big.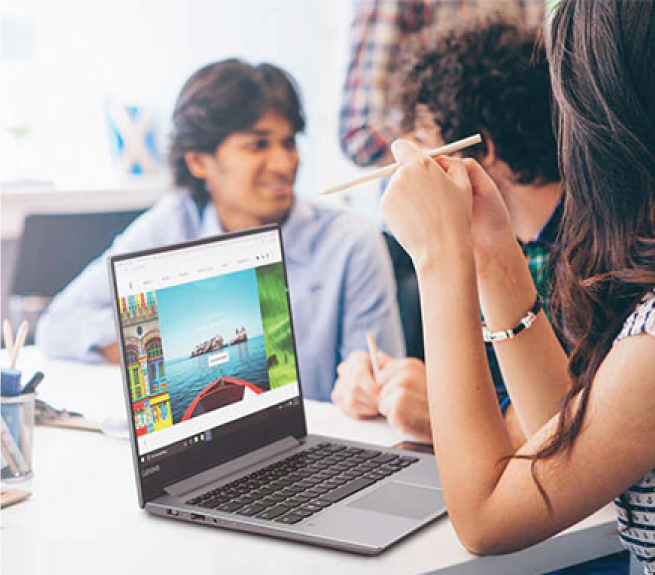 IdeaPad Series
Diverse styles, singular performance Everyday laptops for first-time users. High-performance laptops for serious gamers. Convertible PCs for those who like their entertainment on the go. There's an Ideapad for everyone. Embracing form, function, style, and fun, each Ideapad delivers responsive performance you can count on.
Legion
Gaming on the go, extreme processors, cutting edge graphics, overclocking options, superfast storage, and more. Take serious gaming power with you, wherever you go. #StylishOutsideSavageInside
V Series
Simple, powerful, & secure business laptops Combining security and productivity features with a simple design, powerful technology, and all-day battery life, Lenovo V Series laptops are perfect for small business professionals who demand long-term performance and reliability.
ThinkBook Series
Smart performance. Modern design. With style, substance, and powerful processing, the ThinkBook Series is designed to impress. Leading-edge technology exceeds expectations. Make yourself the center of attention carrying these modern, sleek laptops with remarkable performance, rock-solid build, and AI-based smart features.