Who we are? We think and act differently. We lead in intelligent transformation. We design technology with smart, intuitive features to transform the user experience. We believe that smarter technology can solve problems, create opportunities and transform the way we all live, learn, work and heal.
Yoga C640-13IML
Whether as a laptop or a tablet, the 13" Yoga C640 offers superior computer performance on the go with 7th Gen Intel® Core™ processors and up to 22 hours of battery life. Use a voice assistant, immerse yourself in cinematic audiovisuals, enjoy more memory and storage than before, and know you're protected with a fingerprint reader and the new sliding privacy shutter.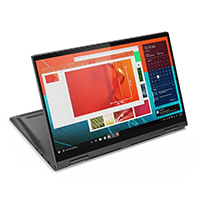 Yoga C740-14IML
Push boundaries. Ultra-responsive 7th Gen processing, 14" FHD touchscreen display, super thin for easy portability, User-facing Dolby Atmos™ speaker system, Secure fingerprint reader & webcam privacy shutter. Customize your Yoga experience from a variety of upgrades.
Yoga C930-13IKB
When innovation meets design. Premium 2-in-1 laptop with innovative features, stylish and compact design. We have designed every component in this Yoga to give you better experience. You will find an audio system like no other. Find yours!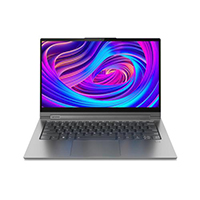 Yoga C940-14IIL
Smart performance, mobile versatility. Intel Core i7 processing, stunning visuals, Super light, redesigned rotating soundbar & 2 additional speakers for truly immersive sound Enhanced security with TrueBlock Privacy Shutter, convenient 14" touchscreen.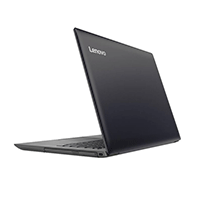 IdeaPad 130-14AST
Built to last. If you're looking for a reliable laptop that doesn't overwhelm you with bells and whistles you'll never use, take a look at the Ideapad 130. It's got the speed and power to handle both today's tasks—and tomorrow's. And its durable build means you can count on it for the long haul.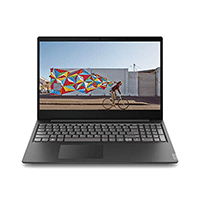 IdeaPad S145
Designed for long-term performance, the IdeaPad S145 delivers a strong, smooth processing in a stylish and lightweight design. Perfect for everyday computing while on the go, this durable 14-inch laptop offers exceptional audio and fast and secure storage options.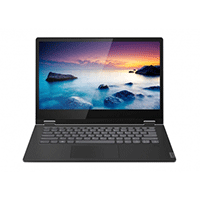 C340-14API
A world of opportunity awaits. The IdeaPad C340 is designed to boost your productivity and creativity, while enhancing your multimedia experience. Whether you're gaming, streaming, or collaborating online, you'll enjoy seamless performance with amazing visuals, every time.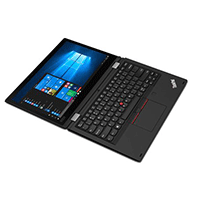 ThinkPad L390 Yoga
Ready for business—anywhere, anytime 13.3" 2-in-1 laptop has an impressive 12-hour battery life Equipped with the latest processing, memory, and storage Secure and durable Touchscreen display and fingerprint reader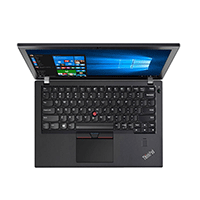 ThinkPad X270
Portability meets performance. Power, performance, and portability. Ultralight - 12.5" FHD display. Just under 3 pounds. Fast Processing, plenty of storage and memory. All day battery life.
ThinkPad X280
Our agility enables yours. Thin and Ultralight, 12.5" display All-day battery life with RapidCharge Enhanced security features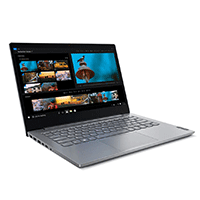 ThinkBook 14-IML
Designed for business, made for you. Powerful processing, seamless memory, and vast storage. Intuitive, time-saving features. Plus, built-in security, reliability, and durability. Just some of the ways the ThinkBook 14" can help you achieve more on the go.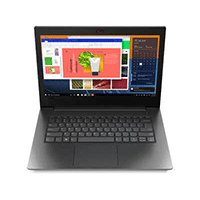 V130
The V130 14" laptop delivers powerful performance in a patterned, textured cover that bespeaks modern style. A simple, clean design features a large, one-piece touchpad and hinges that open 180 degrees—perfect for collaborating. Powerful Intel® technology keeps you working productively, while enhanced security protects your critical data.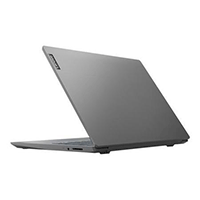 V14-IWL
A laptop made for everyday business use, the Lenovo V14 is perfect for SMBs looking for a good computing experience at a reasonable price. The V14 makes it easy to create presentations for sales pitches, manage accounting on spreadsheets, and run ERP applications
V330
Remarkable value, impressive results Value-conscious without sacrificing performance, the stylish and reliable Lenovo V330 14-inch laptop helps you focus on running a successful business. Optimized for security, flexibility, and reliability, it will reduce the burden on your IT team. Your work is sure to impress with this laptop for no-nonsense business professionals