Who we are? We think and act differently. We lead in intelligent transformation. We design technology with smart, intuitive features to transform the user experience. We believe that smarter technology can solve problems, create opportunities and transform the way we all live, learn, work and heal.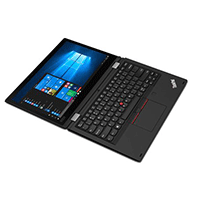 ThinkPad L390 Yoga
The ThinkPad L390 Yoga is designed to be secure, reliable, and mobile. Its discrete TPM 2.0 chip and optional Match-on-Host fingerprint reader help to safeguard your data. Baked into its DNA is durability your business can count on. What's more, it weighs from just 3.44 lbs / 1.56 kg and can be used anywhere.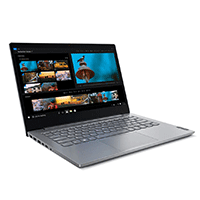 ThinkBook 14-IML
Designed for business, made for you. Powerful processing, seamless memory, and vast storage. Intuitive, time-saving features. Plus, built-in security, reliability, and durability. Just some of the ways the ThinkBook 14" can help you achieve more on the go.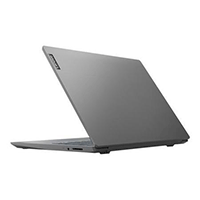 V14-IKB
Whether you're running a spreadsheet, teleconferencing, managing files, or tackling other jobs, the 14" Lenovo V14 laptop will handle your needs efficiently. Designed to keep you productive and your data secure, it's a dependable everyday business partner. And its slimmer, smaller design—with narrower bezels—gives your business a sleek, professional face