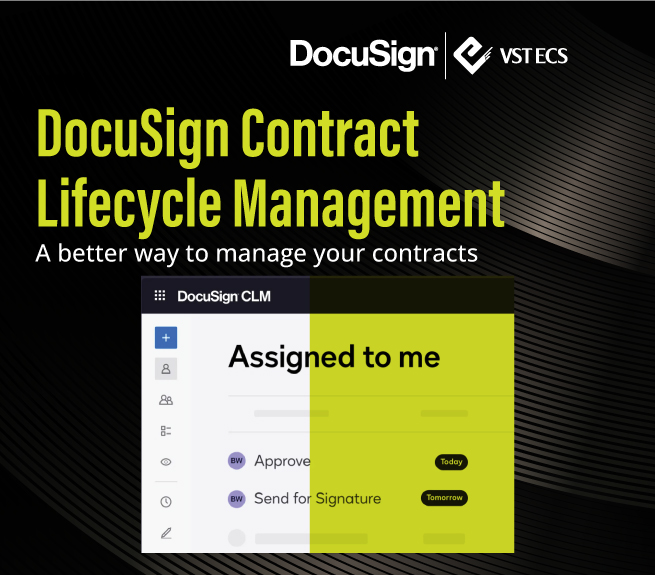 DocuSign CLM (Contract Lifestyle Management
Description
Scale your Digital Contract Processes to Fit Each Team at Your Company
Automated Generation and Advanced Formating
Insert data from an input form or systems of record like Salesforce to populate each legally approved template with custom details. The contract is generated in seconds, with no hassles. Get every detail perfect with dynamic tables, currency conversion, conditional logic to show/hide fields, and full customization for a professional contract every time.
Clause Library
Your legal team can define a library of pre-approved clauses and fallback options for non-legal users to leverage during negotiation.
External Review with Version Comparison
Easily send contracts by email to the counterparty for review and approval with the ability to quickly compare changes over time.
Workflow Steps and Actions
Easily add and configure over 100 pre-built steps using a drag-and-drop editor to build the right standarized process for your contracts. You also can automatically trigger actions that notify users when they are required to participate or automatically move forward for fast execution.